Who is An Vandenberk ?
An Vandenberk, creator, fashionista, designer, pattern drawer and leather craftswoman. With a love for life, people, all things beautiful, nature and fair trade.
Creativity started at an early age!
Always drawing and crafting as a teenager, often experimenting with different techniques and materials. Fashion has always been my favoured passion. Making garments by the age of 13. A year later, I made my first "recycled" bag out of old jeans and leather boots. I love creating and wearing my own fashion pieces and naturally gravitate towards contemporary art & form. I am inspired by the deceased Eric Beaudoin, Niyona, Raf Simons, Modernism, Gerrit Rietveld and Toyo Ito.
Certified leather craftswomen and pattern-cutter, awarded by Syntra Brussel. Further to my design skills, I also boost a degree in interior design, awarded by LUCA School of Arts.
My Mission
As a designer and leathercrafts woman, I am dedicated to designing high-quality clothing and crafting high-end leather goods in my workshop in Brussels while championing sustainability and ethical practices.
My mission is to create original and unique, but timeless pieces that not only reflect the beauty of human nature but also minimize our environmental footprint.
Through careful sourcing of eco-friendly materials – such as Bamboo fabrics, upcycled or dead stock leather among other materials, responsible manufacturing, and support for local businesses, I strive to leave a positive impact on the planet and the communities I serve.
I envision a future where fashion and responsibility go hand in hand, empowering individuals all walks of life to express their style with a conscience.
Vision
Being a trailblazing force in the fashion industry, my sustainable and inclusive clothing and leather artisan business envisions a world where every stitch tells a story of uniqueness, compassion, diversity, and environmental stewardship. Through my commitment to fair trade practices, eco-friendly materials, and craftsmanship that honouring tradition, I aim to redefine luxury by making it synonymous with sustainability and social responsibility. I Celebrating the beauty of differences and pledge to create an inclusive collection that empowers people from all walks of life. I envision fashion as a vehicle for positive change, uniting people and planet in a harmonious tapestry of style and conscious living.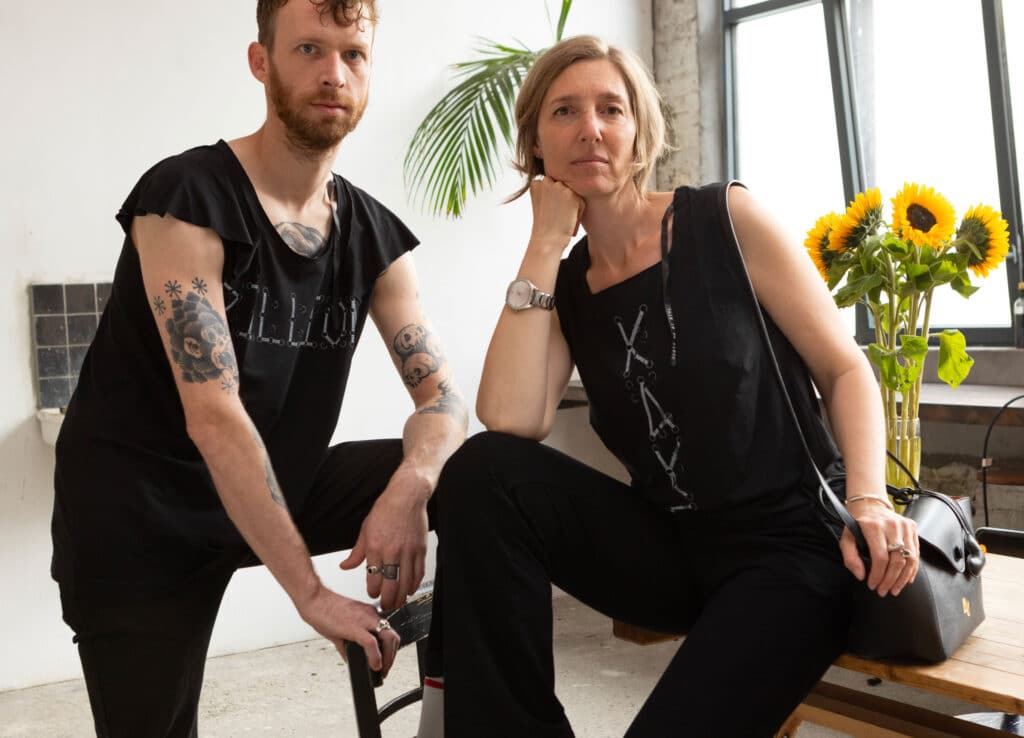 My Values
Sustainability
A commitment to environmental stewardship, reducing the ecological footprint, and promoting sustainable practices throughout the entire supply chain.
Inclusivity
Embracing diversity and creating inclusive and genderfluid pieces that respect and value individuals from all backgrounds.
Craftsmanship
Dedication to preserving craftsmanship techniques and creating high-quality, long-lasting products that stand the test of time.
Circular Economy
Striving to operate within a circular economy framework, where waste is minimized, and materials are recycled or upcycled whenever possible.
Ethical Practices
Choosing suppliers who are upholding fair wages, safe working conditions, and ethical treatment of workers at all levels of the production process.
Customer Education
Empowering customers through education about sustainable fashion choices and the positive impact of conscious consumption.
Accountability
Taking responsibility for the environmental and social consequences of the business's actions and continuously striving to improve.