The way I work
As a project turned to the future with the experience of the past, I only upcycle, produce and craft in a fair and sustainable way.
A Sustainable Belgian designer brand
I believe our planet needs sustainable actions, not only in life in general, but also in designer fashion and handcrafted leather accessories.
Be different, be you and think about our planet.
Beautiful and sustainable designer wears and leather accessories. That's what An Vandenberk stands for with the bespoke leather goods and the ThisIsNoDisco sustainable and inclusive designer brand.
" Creativity has no limits, but our planet does.
Therefore, I choose for a sustainable approach as well as in my bag creations as in my timeless Bamboo clothing collection".
Know more about me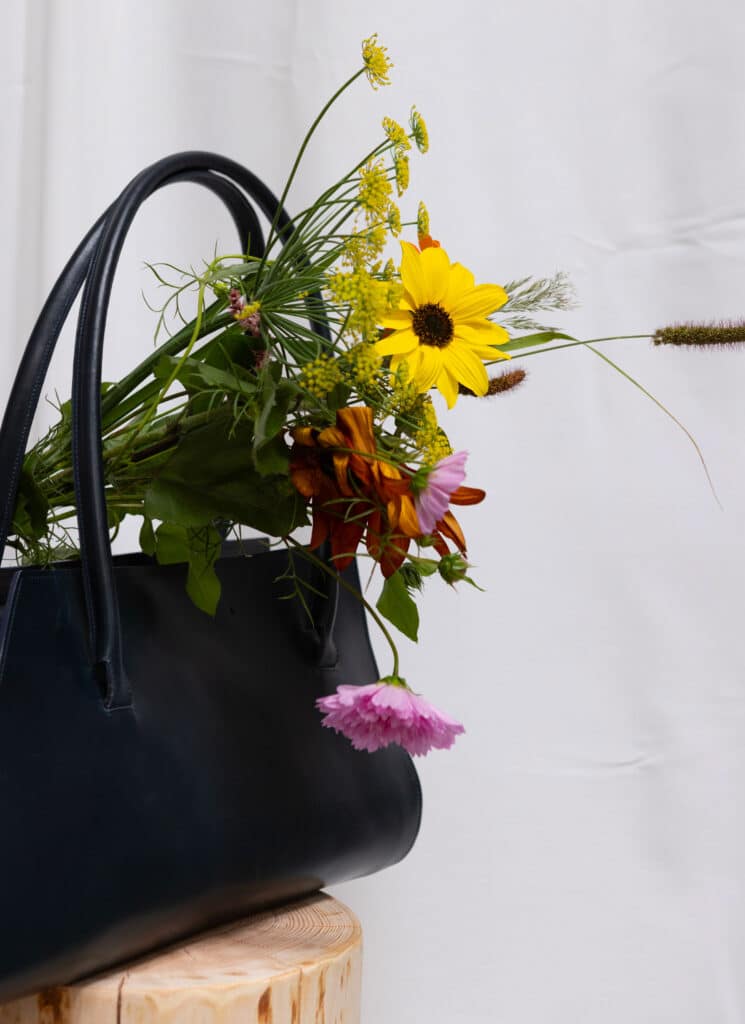 Unique leather pieces
All leather bags are the result of a close collaboration with the customer.
These unique pieces are made from upcycled leather (your materials or mine), dead stock leather or new leather with the highest possible certification sourced in Belgium, the Netherlands or and France.
With the off-cuts I create valuable leather accessories to embellish your bag, or to improve your quality of life and organization inside your bag.
Hardware is sourced from the highest quality and most ecofriendly suppliers and manufacturers available in Europe!
With my creations, I am aiming towards a no-waste environment.
#ecofashion
See my realisations here
Clothing Collection
This Is No Disco
ThisIsNoDisco, my limited collection(*) of timeless and unique designer pieces in Bamboo fiber fabrics produced by Bamboo Belgium and in collaboration with talented artist Paul Holland for the beautiful print designs.
Bamboo Belgium is 100% committed to the same sustainable values as I am.
Transparency and sustainability guide each step of the production process.
Production takes place in Europe, except the bamboo pulp, which is purchased from China.
From spinning to weaving, dyeing, and stitching, everything is done within an 80 km radius in Portugal.
The prints are realized by INK Brussels.
(*) Less waste!
See the clothing collection
Fabrics & Material
Leather
Upcycled leather
I create high end new pieces out of old leather garments, shoes, and bags.
Those items are carefully chosen at Brussels flea markets, and in second hand stores or sales.
The customer can also bring his own old leather item(s) which I will re-use in the bespoke creation which I make for him.

Old leather materials are reinforced and upgraded using the most eco-friendly materials possible to ensure the customer with a timeless and long-lasting item.
New leather (certification of origin)
New leather can be dead stock leather, carefully chosen from wholesale leather suppliers in the Netherlands and France. When buying leather, the focus is always on the quality of the skins, the colour, surface finishing, and uniqueness of the piece.

If required, I also use new leather with the highest possible ECO certification available at the leather suppliers in Belgium, the Netherlands and France.
Paying attention when buying, the leather comes from European tanning companies.
New leather is only used by customer request, and will be chosen together, specifically for the project.
Hardware
Sourcing second-hand hardware of excellent quality only, when possible and by customer request.

New hardware, mainly brass, gold plated, palladium plated or matt black.
Sourced from an Italian, first quality supplier, who re-uses the brass waste to ensure a sustainable way of producing high end hardware.
The focus when choosing hardware is on the quality of material, eco friendliness and design.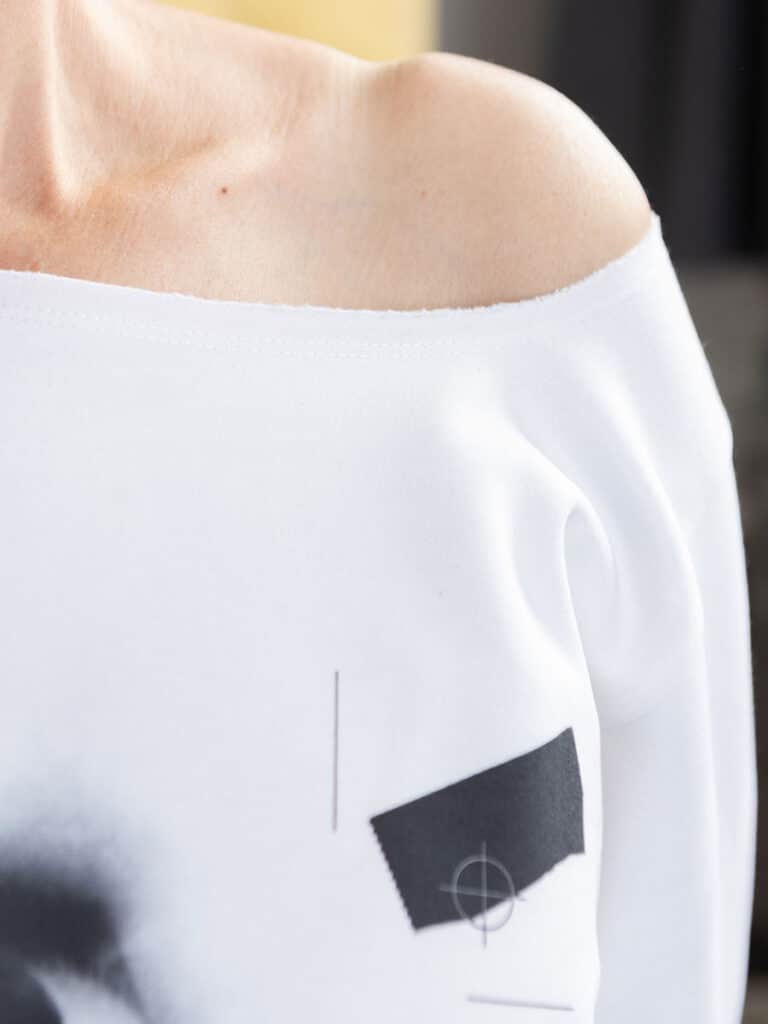 Fabrics & Material
Bamboo (& certification Bamboo Belgium)
Bamboo is a fast-growing crop and can grow anywhere. It only needs rainwater and sun and is harvested indefinitely. Unlike other fabrics, the use of pesticides and/or fertilizers is unnecessary. The yield of the a harvest is 10x more. Bamboo absorbs 35% more CO2 than other plants. Compared to traditional textiles, the production of bamboo textiles is 80% less harmful to the environment.
Why choose Bamboo clothing produced by Bamboo Belgium?
Our bamboo clothing is incredibly soft, light and comfortable to wear.
Bamboo is an anti-bacterial and breathable fabric. As a result, three times more moisture is absorbed than other substances. You feel fresh all day long and unpleasant odours are less likely to remain.
Bamboo is an anti-allergic, skin-friendly substance. Our bamboo fabric is OEKO-Tex100 certified. This means that the fabric is free from harmful chemicals.
Bamboo clothing has thermo comfort and UV protection. It feels warm in the winter and cool in the summer.
Our collection is made from organically grown bamboo. The bamboo is grown without the use of pesticides, fertilizers, or chemicals.
Bamboo is a sustainable and renewable raw material and perfectly compostable. An extra plus for the environment.
See our clothing collection made with Bamboo